If juicing became a regular part of your routine, then you have probably come across the thought – what to do with the leftovers? Luckily, there are plenty of ways to make full use of your fruits or veggies instead of putting them to waste. 
We have prepared the top uses of your juice pulp, so you could not only enjoy your fresh, full of vitamin juice but also equally delicious things from your juice pulp. 
1. Is it healthy to eat the juice pulp?
Many individuals are convinced that all the healthy substances from fruits or vegetables are being extracted into a juice after squeezing, so the pulp is being ignored. 
Indeed, a significant amount of minerals, nutrients, and enzymes is concentrated in the juice. However, the pulp contains all the fiber, full of so-called non-extractable polyphenols (NEPP.). These nutrients, found mostly in vegetables and fruits, remain in insoluble fiber and are natural antioxidants giving a boost to your digestive system, helping with weight loss, preventing diabetes, and much more. 
With that said, if well-being is one of the main reasons you came across juicing, then pulp can be a great complement to your diet plan. 
2.1. Best use of carrot pulp: Add pulp to baked foods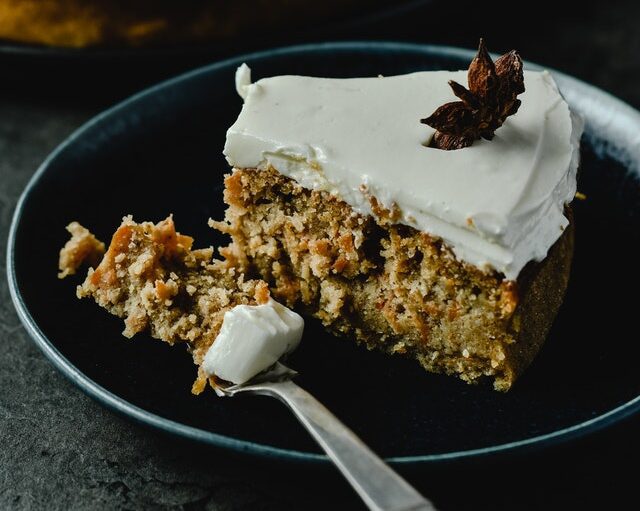 Suppose you like baking homemade goods like bread, muffins, cookies, or cakes. In that case, pulp from a carrot or any other sweet vegetable or fruit like apple or citrus can be a great ingredient to add more rich taste and additional moisture to your baked dish.
For example, to make delicious carrot pulp muffins: add a glass of carrot pulp with one-third of a glass of apple sauce, add two eggs and one tablespoon of brown sugar and mix it all in a bowl. Combine it with the flour to make a thick batter for muffins. Once the batter is ready, you can form muffins and bake them for around 20 minutes under 350 degrees F.
Ingredients for carrot pulp muffins:
1 glass of carrot pulp

1/3 glass of apple souce 

2 eggs

1 tablespoon of brown sugar

1 glass of all purpose flour 
Preparation: 
Mix the ingredients to make a thick batter

Form muffins

Bake for 20 mins under 350 degrees F.
2.2. Best use of berry pulp: Berry pulp pancakes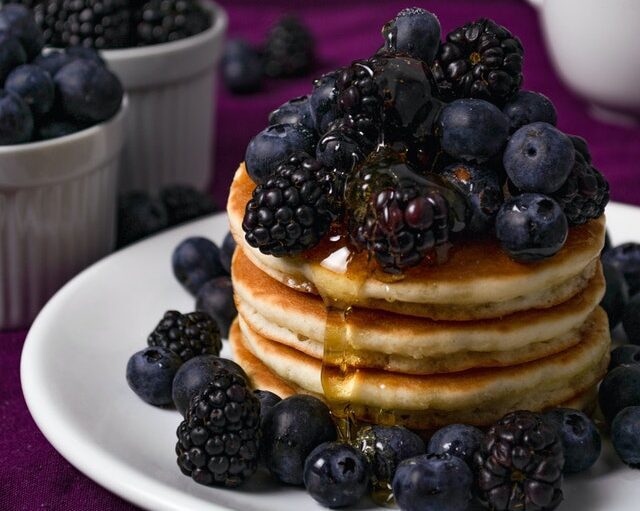 Who doesn't like pancakes for breakfast! Especially if they smell and taste of forest berries.   
Just add a glass ( if you like berries, you can add two glasses) of blackberry or any other berry pulp into a bowl of usual ingredients used for pancakes – one and a half glass of all-purpose flour, three teaspoons of baking soda, one teaspoon of salt, one tablespoon of white sugar, one glass of milk and one egg. Once everything is mixed together, pour ¼ glass of batter on an oiled pan and fry on medium heat until the pancake is done. Repeat with the rest of the batter until it is over. 
Ingredients for berry pulp pancakes:
1 glass of berries ( any forest berry )

1.5 glass of flour

3 teaspoons of baking soda

1 teaspoon of salt

1 tablespoon of white sugar

1 glass of milk

1 egg
Preparation:
Mix pancake ingredients with berry pulp to make a batter

Pour approx. 1/4 glass of batter on a hot pan and cook until he pancake is done

Repeat with the rest of the batter until it is over
2.3. Best use of celery pulp: Celery pulp fritters
Celery is full of benefits, and if you drink its juice but ignore the pulp, you benefit yourself only partially. The best way to make full use of celery is to make delicious celery pulp fritters, which can perfectly serve as breakfast.
Put your celery pulp into the bowl; it can be one glass of it or more. Add some chopped parsley, salt, pepper, and one egg. Mix everything and form patties. Put it on the oiled pan and cook for a couple of minutes on each side on medium heat. 
Ingredients:
1 glass of celery pulp ( you can put more if you have )

1/4 teaspoon of salt 

1/2 teaspoon Pepper

1/2 glass chopped parsley

1 egg

1 tablespoon of oil
Preparation:
Mix ingredients

Form fritters

Cook on the oiled pan for couple of minutes on each side
2.4. Best use of mixed vegetable pulp: Soup broth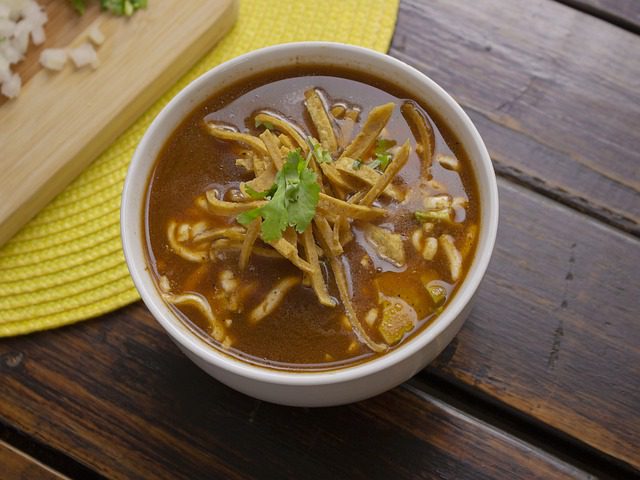 The broth with vegetable pulp can serve as a base of any soup; it will add nutrients to it and enrich the taste. 
Any vegetable pulp will suit perfectly; however, fruit pulp may not work the same good. So, if you make mixed vegetable and fruit juice, make sure to juice vegetables first, put the pulp aside for later usage in a broth, and then proceed with juicing fruits. 
Add salt, pepper, and some herbs or your favorite spices into a broth and cook on medium heat until boiling. Then, lower the heat and simmer for at least an hour.
Ingredients:
1 glass of any vegetable pulp

3 quarts of water 

2 pounds of chicken pieces

2 bay lieves

Salt, pepper and other spices or herbs as per your preference
Preparation:
Cook broth on medium heat until boiling

Then, lower the heat and simmer for 1.5-2 hours
2.5. Best use of any fruit pulp: Smoothie
Add your fruit leftovers to a smoothie or milkshake to add more taste, nutrients from the fiber, and thickness to your beverage.
Which fruit is the most suitable? Any fruit will work well here; you can also add a pulp from the various fruits mixed. You don't have to stick to any particular recipe here, because there is no wrong way to make a smoothie. Just experiment with various fruits and discover your favourite recipe on your own!
Anyways, to provide you with basic information on what should be included into a smoothie, here is a classic recipe:
Ingredients:
1 glass of milk ( also, can be juice or water )

1 glass of frozen fruits or greens

0.5 – 1 glass of pulp

Some fresh fruits or veggies

Honey or maple syrup to taste
Preparation:
Add milk to a blender

Add the rest of the ingredients

Blen everything together until the smoothie is consistent.
2.6. Best use of ginger pulp: Ginger tea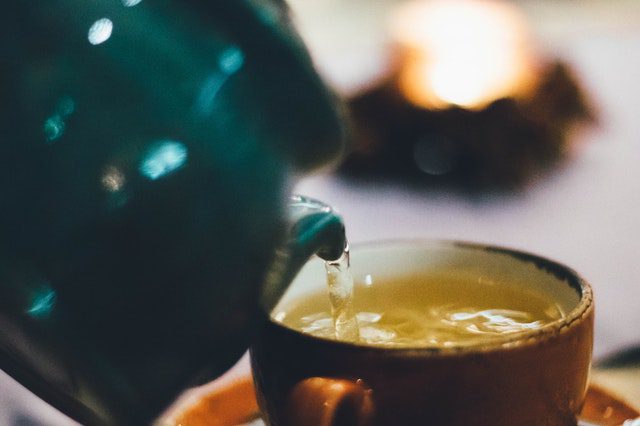 This is so simple that you don't even need a recipe for that delicious autumn tea. Just put some ginger pulp into a cup of hot water, add a slice of lemon and a teaspoon of honey, mix it with a teaspoon for a while and that is it.
Besides its great taste, this tea is also healthy because the ginger root is well known for its multiple health benefits ( antioxidants, anti-inflammatory properties, treats nausea, etc. ).
Ingredients:
A cup of hot water

1-2 teaspoons of ginger pulp

Slice of lemon

Teaspoon of honey
Preparation:
Add ginger pulp, slice of lemon and teaspoon of honey into a cup of hot water.

Mix with the teaspoon for a half of a minute.
2.7. Best quick use: sandwich spread
You can mix some of your vegetable pulp ( carrot pulp worked here the best, but you can try other alternatives ) with the cream cheese. This delicious and full of nutrient value spread can be used not only for sandwiches, but you can also put in on tortilla and roll it up. 
Ingredients:
Any cream cheese

Any vegetable pulp 

Bread or tortilla
Preparation: 
Mix vegetable pulp with the cream cheese, choose proportions as per your preference. 

Spread in on bread to make a sandwich.
The best is to use your pulp right away; this way, the probability you get all the nutrients is higher than if you consume the pulp later. 
If consuming it right away is not possible, then you can keep the pulp in the fridge in a sealed container for about 24 hours. 
If you need to keep it for a longer time, you can also freeze it in a baggie; however, this way, the pulp's nutrient value may decrease.
We hope you found our tips useful and will try some of these ideas! If you have other ideas on using the juice pulp, feel free to add a comment below!
Liked the article? Please share it!